BOSCH FIRE ALARM PANEL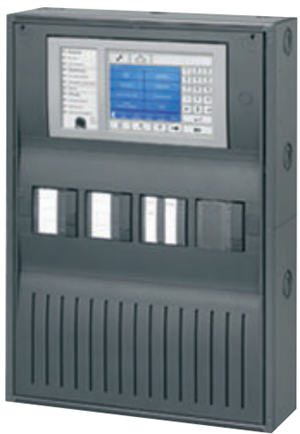 FPA-1200
FPA-1200 FIRE ALARM PANEL Easy upgrade to 2 loops by second LSN 0300 A module Connection of up to 254 elements (127 per loop) Remote operation by up to 3 Remote Keypads (via CAN or Ethernet) Auto-detection of modules and Plug-in of modules during operation Serial interface to Bosch Voice Evacuation System (EVAC) Using the well-known LSN bus technology, the FPA-1200 Fire Panel offers efficient protection for small and medium-sized objects and is the ideal solution for 1- and-2-loop applications. It comes as standard with housing, controller, functional modules, power supply and additional accessories according to the country-specific requirements. It is ready-to-go after installation and configuration. The configuration of the FPA-1200 is set using the FSP-5000-RPS programming software (included in the delivery) on a laptop connected to the panel. Apart from connecting up to 3 Remote Keypads, the Ethernet interface allows for the connection to a Building Management System (BIS Bosch Building Integration System) via an OPC server. Additionally, an ADC-5000-OPC License Key is required to access the OPC server. Another serial interface provides the option to use the FPA-1200 with the Bosch Voice Evacuation System (EVAC). For detailed information about the connection, refer to the data sheets on IOS 0020 and IOS 0232 Communication Modules. The FPA-1200 can also be connected to the Bosch UGM-2020 Universal Security System (requires an FPE-5000-UGM Interface Module), and thus, be integrated into a large network system.
Call
BOSCH FIRE ALARM PANEL WITH FUNCTIONAL MODULES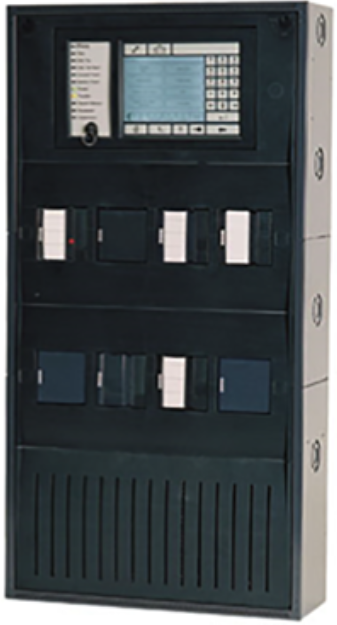 FPA-5000
FPA-5000 WITH FUNCTIONAL MODULES configuration allowing for easy extension Interconnection of up to 32 Panel Controllers, Remote Keypads, and OPC servers Multiple CAN loop connection with highperformance Ethernet backbone and redundancy Installation and auto-detection of functional modules by simply plugging them into the panel rail Connection to BIS Building Integration System via OPC server Detection Points The Address Cards activate detection points. The FPA-5000 governs up to 4096 detection points. Each element and input which is able to set off an alarm requires a detection point. Inputs are considered as detection points if they are programmed accordingly in the FSP-5000-RPS Programming Software. This applies to all manual call points and automatic detectors as well as to the following modules and interfaces because of their inputs: Thanks to the modular configuration, the innovative FPA‑5000 Modular Fire Panel easily adapts to local circumstances and regulations. Due to the different functional modules, country-specific characteristics are accommodated in the connection just as quickly as the respective alarm handling. The fire panel is available with two different housings: • Housing for mounting directly on the wall • Frame installation housings which are fitted to the mounting frame and can be swiveled With the aid of special mounting kits, the housings can be mounted in 482.6 mm (19") cabinets. All housings can be extended with various additional housings for all conceivable applications. The FMR‑5000 Remote Keypad offers the decentralized operation of a control panel or control panel network. Thanks to the external CAN and Ethernet interfaces, several Panel Controllers and Remote Keypads can be interconnected. Using either a single‑loop structure or multiple‑loop structures with Ethernet backbone, the network can be adapted to nearly every application conditions. Additionally, the Ethernet interfaces allow the connection to: Building Management System BIS, Voice Alarm System Praesideo/PAVIRO, Remote Services, FSM-2500/FSM-5000 Fire Monitoring System.
Call